Currency Ticker
Choose any ticker style
You can use any kind ticker style to display currencies on your website, It will have more infinite options to show 24 hours data, page reload data refresh or Live data from the blocks.

It is very easy to use and configure in any wordpress website we have also tested with top selling themes like Avada, Enfold, X Theme etc. Additionally there will be option to hide the header and footer tickers on Mobile devices.
View Demo
Simple With Tooltip

BITCOIN CASH

24H% Changes: 0.01% 24H Volume: 364,666.55 Total Volume: $ 623,487,735.5
Price Chart
You can create pricing charts with header info also customize to any color you wish to use.
Price USD 6.8K
6.7K

6.6K

6.5K

6.4K

6.3K

Jun 14

Jun 15

Jun 16

Jun 17

Jun 18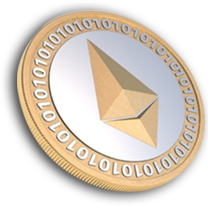 Leader Boards
Put currencies in ads style
Leader board is a great way to present the crypto currencies in different style, You can show them into small sizes widgets or 720 X 90 or any other banner style look. It is very easy to use and configure in plugin settings and use data type 24 hours, Live data etc.

You can also select what background color of the board or border color and style you would like to set for each, In advanced mode you can set a background as well and all other feature of feed and themeing will also be available.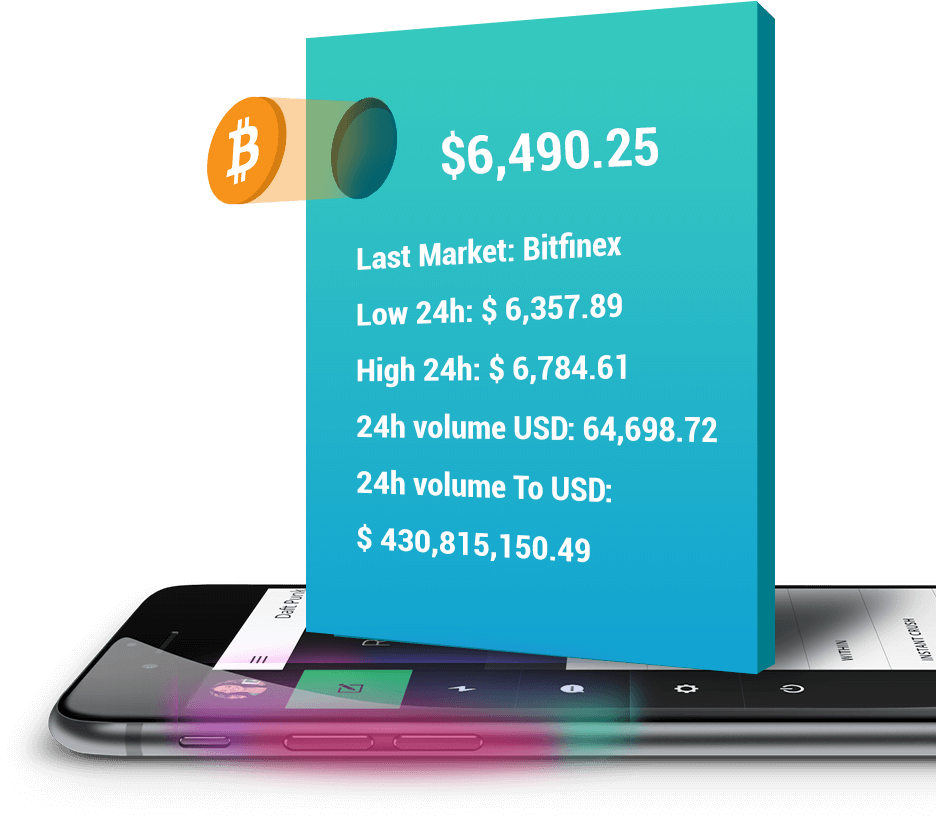 Price Cards
Pricing cards is also another way to present the data in small areas, You can customize the cards look and choose the currencies which you would like to show on the cards. Data feed can also be selected to show live or 24 hours older.
Simple Style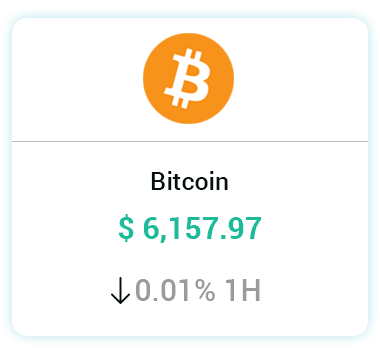 Hourly Changes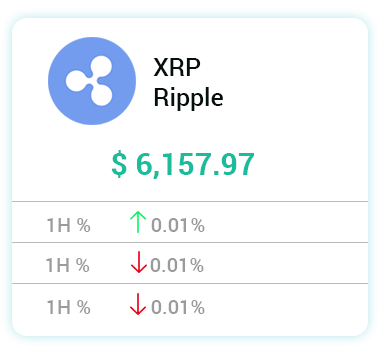 Price Card With Chart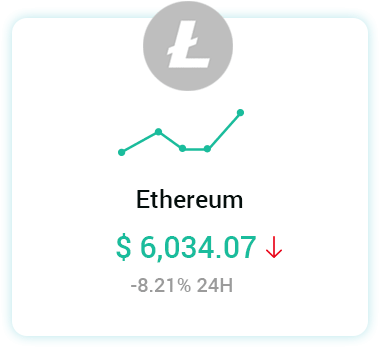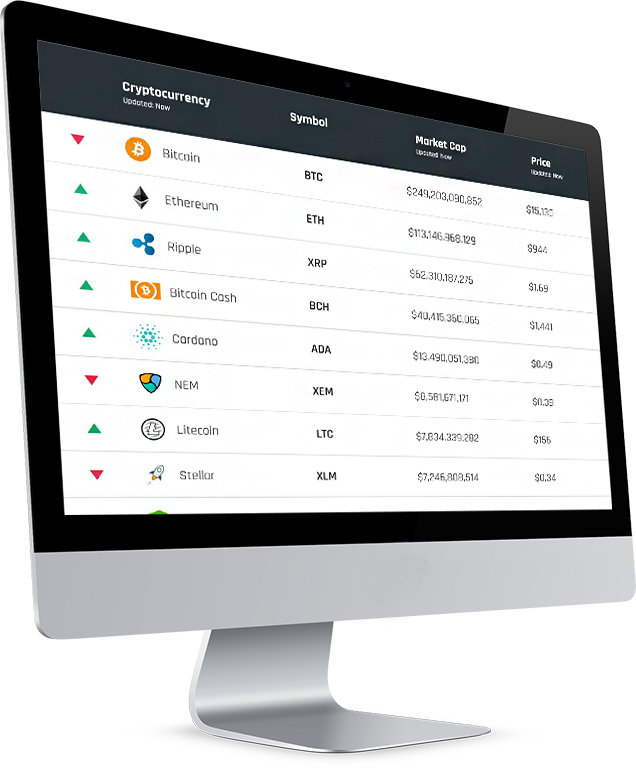 Currency wise list
Currency wise listing is a great way to show each crypto currency in different physical currencies on the same time. Your website visitor can check the list to see the differences going on of crypto currencies with Physical currencies.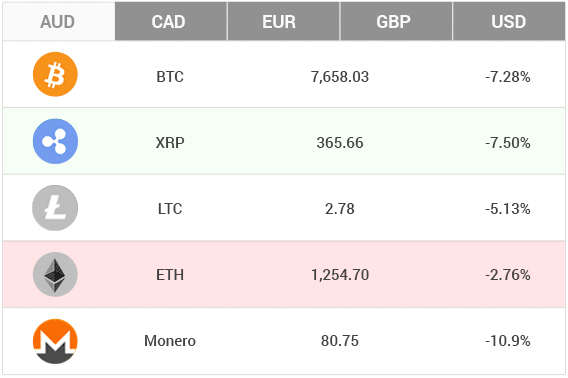 Lable style
Label style can we used if you have very small space in your website and you would like to list the desired currencies in that area. It also comes with handy options like real time data and other styling customization options.
Multi Currency
BTC

AUDAUD 8,205.68CADCAD 8,205.68EUREUR 8,205.68GBP£ 8,205.68USD$ 8,205.68

ETH

AUDAUD 8,205.68CADCAD 8,205.68EUREUR 8,205.68GBP£ 8,205.68USD$ 8,205.68

XRP

AUDAUD 8,205.68CADCAD 8,205.68EUREUR 8,205.68GBP£ 8,205.68USD$ 8,205.68
Calculator
Cryptocurrency Converter

Coin List
Coin list is a very simple way to just list the crypto currencies in your website, It will have no pricing nor other options to show any kind data. So if you would like to list only currencies name and symbol then you can use this feature.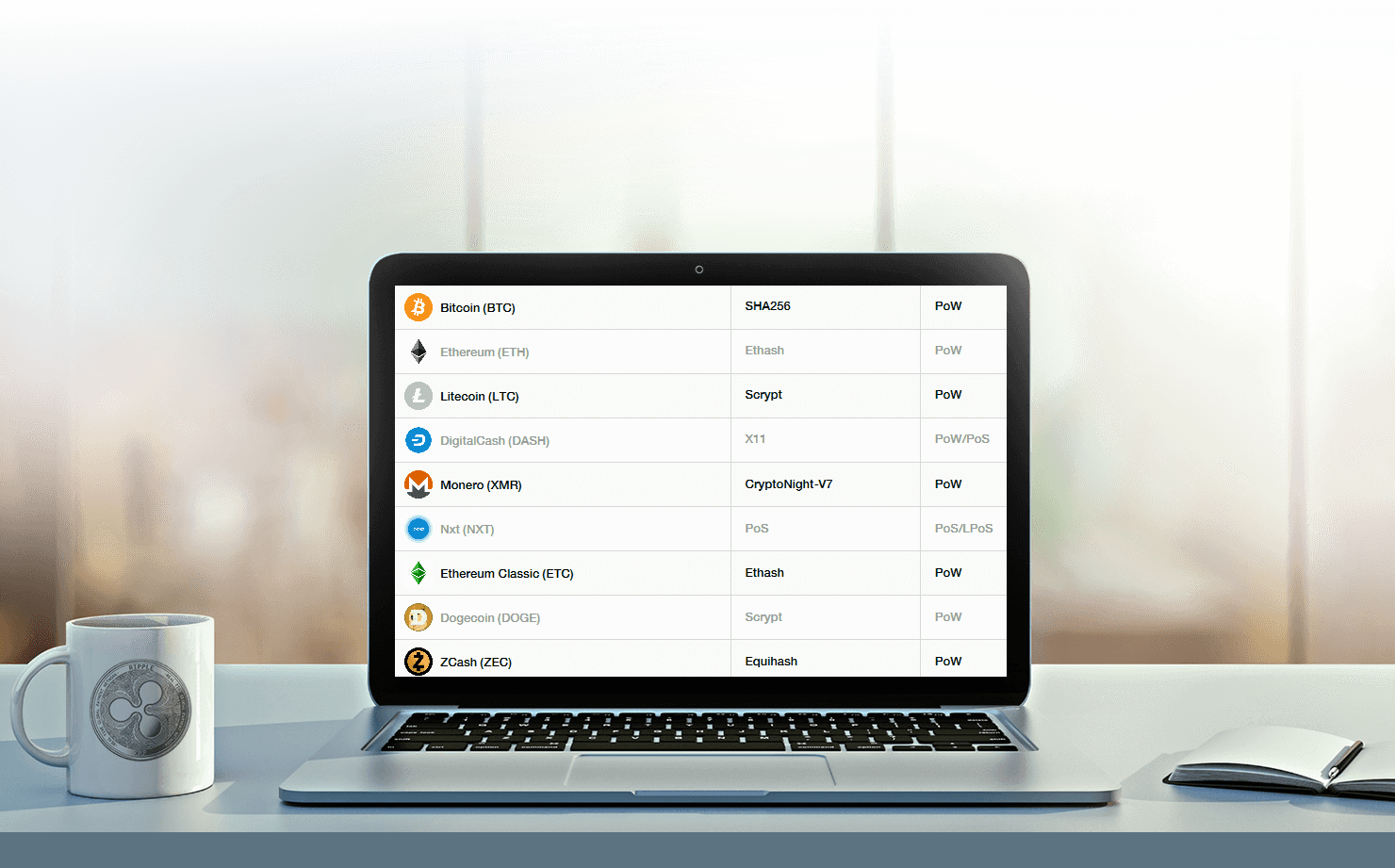 Pricing Plans
This plugin is available in both a Single site and Multisite license.
Both licenses offer the awesome features mentioned above and the only difference between them is the number of installations that can receive updates. There are no recurring fees, and you can upgrade your license at any time!
Single Site

One time payment
Single site licence
Live Data
Select Currencies

Advanced Options
Disable in Mobile
Ticker Adv Option
Conference Room

White Labeling
Currency Calculator
Auto Update
Standard Support

$25 USD

No recurring

Buy Now
Multi Site

One time payment
Multisite licence
Live Data
Select Currencies

Advanced Options
Disable in Mobile
Ticker Adv Option
Conference Room

White Labeling
Currency Calculator
Auto Update
Premium Support

$110 USD

No recurring

Buy Now